Date: 30th April 2022
Starting: 18:00 (Late Registration: ~20:00)
Buy-in: ¥15,000
GTO Wizard is proud to present our 5th tournament in Japan! This one-day MTT will take place during the Japanese Poker Festival starting at 18:00, April 30th. This will be the 2nd largest side event (by buy-in) during the festival!
Japan's largest poker festival has returned! The Japanese Poker Festival takes place from April 28th to May 1st. This four-day event will host 15 separate events, and the venue has been upgraded to host up to 55 tables simultaneously! The festival is located in Shinagawa Grand Hall, Tokyo, directly connected to Shinagawa Station. It's organized by the Japan Casino Industry (JCI) alongside the Chinese Texas Hold'em Poker Association (CTP).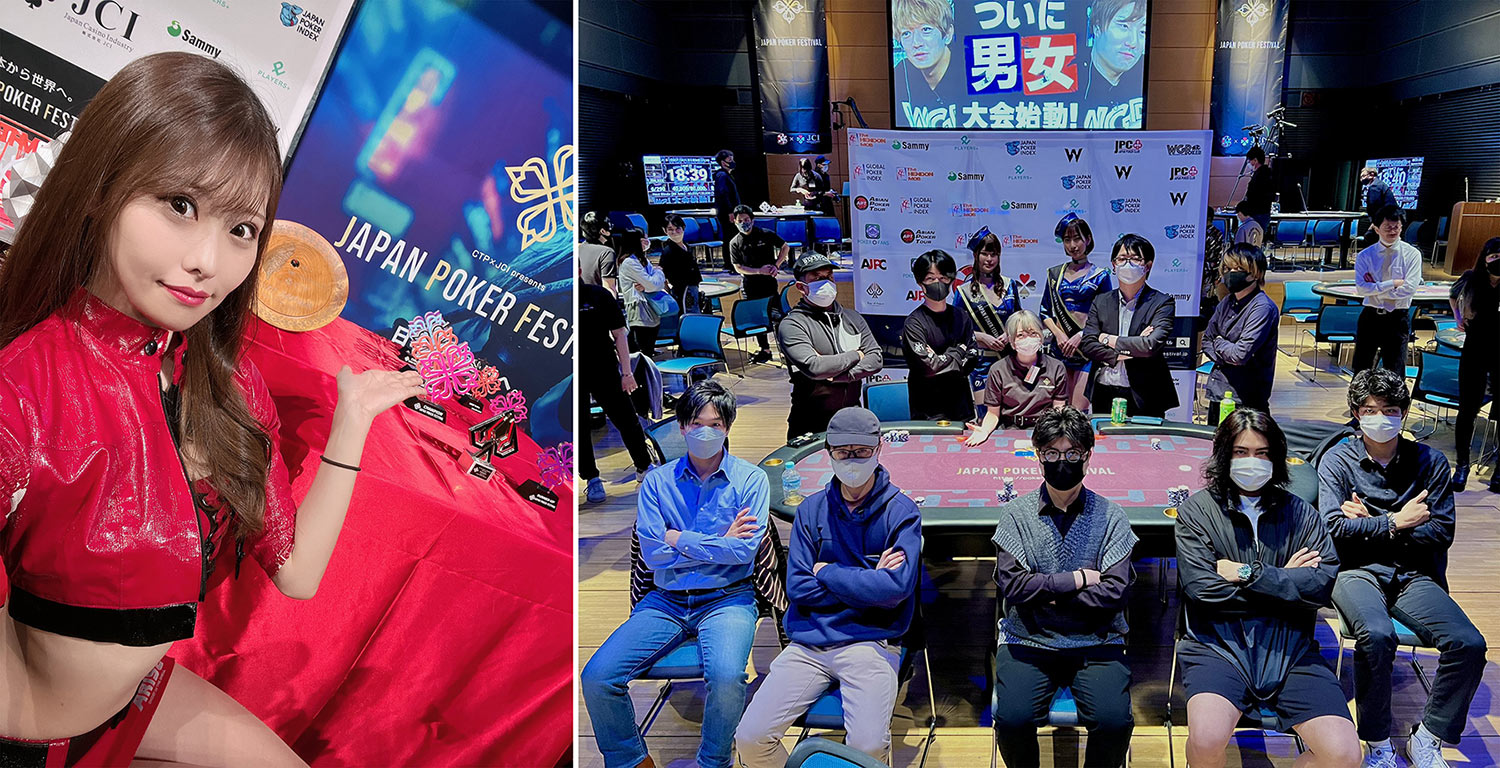 Come visit our booth where you'll be welcomed by great company! Try GTO Wizard for free, pick up some swag, and enter our giveaway to win a free GTO Wizard subscription!
This will be our largest tournament to date. Our previous four events (in Tokyo, Osaka, and Tokushima) awarded over ¥1,000,000 among more than 100 unique participants (combined).
The prize pool for the GTO Wizard Special Tournament is shown below.
*See the Japan Poker Festival website for official details. The prize is a sponsor contract support fund (promotion activities, etc. by the method specified by the sponsor company) on the condition that the person who has achieved a certain result in this tournament concludes a sponsor contract with the sponsor company. It will be paid within the range of the actual cost of participating in the prescribed tournament etc. In addition, all the funds for the prize will be covered by the sponsorship money from the sponsoring company, and the facility usage fee and ticket fee received from the participants will not be used for the support money.
GTO Wizard Tournament Invitation
Starting stack: 40,000 (200bb)