Greetings Wizards, we have a major update for you today! You will now have access to a…
06/01/2023 10 min. / 49 sec.
Wizards, today we have another significant update for you! We're releasing hundreds of new ICM solutions! Check…
29/11/2022 9 min. / 46 sec.
Today we are releasing our largest batch of new solutions to date! In fact, we added so…
27/10/2022 13 min. / 17 sec.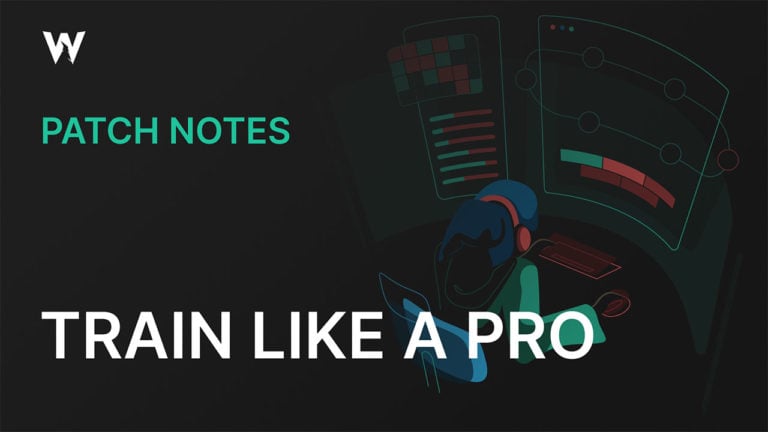 Train like a Pro. In this update, we've introduced a new Practice Mode statistics page, better performance…
07/09/2022 6 min. / 40 sec.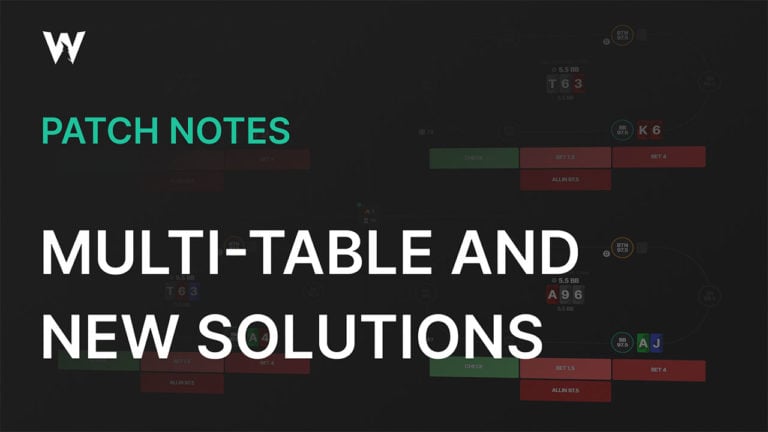 Multitabling & New solutions. Wizards, today we're releasing Multi-tabling, great improvements for Trainer, and new solutions.
09/08/2022 7 min. / 42 sec.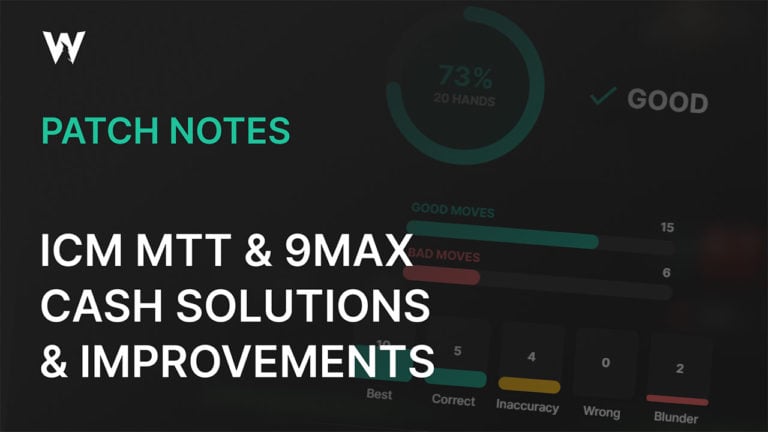 Check out our new ICM MTT spots, HU MTT, deepstack cash, and 9max cash solutions.
10/06/2022 6 min. / 18 sec.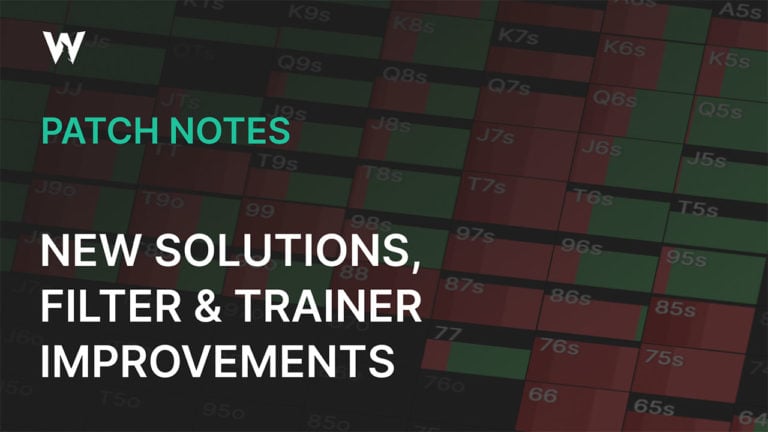 Wizards, today we're releasing many new Cash and MTT solutions, including a brand new 6max Straddle +…
05/05/2022 6 min. / 1 sec.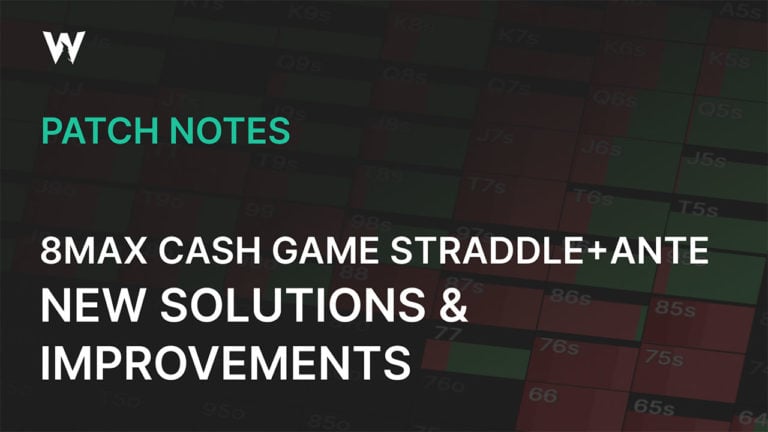 8Max Cash Game Straddle/Ante! We've also doubled the speed of the Hand History Analyzer and introduced several…
04/02/2022 5 min. / 45 sec.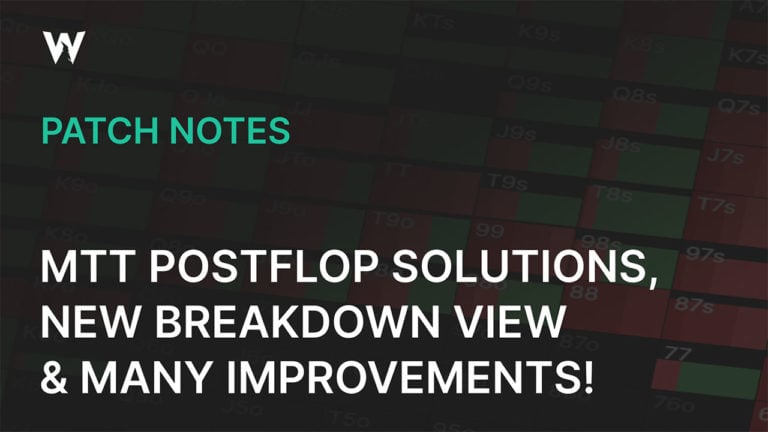 Wizards, today we are releasing one of the biggest updates so far. A lot of new MTT…
02/11/2021 5 min. / 26 sec.
Go to Top