New solutions, Aggregation reports. Hello Wizards, another week and another update just hit the servers. Let's take…
13/08/2021 4 min. / 58 sec.
NL50 preflop ranges completed. Now all the NL50 preflop spots are available and browsable entirely for free…
28/04/2021 2 min. / 31 sec.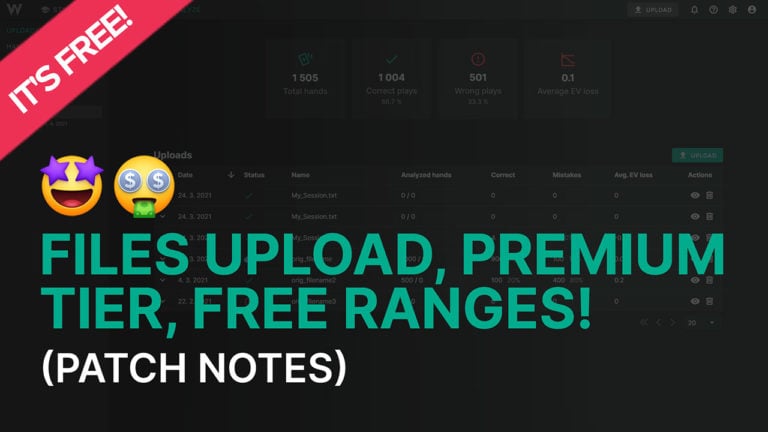 You can now upload files with your session or even your whole database. This feature was quite…
24/03/2021 3 min. / 15 sec.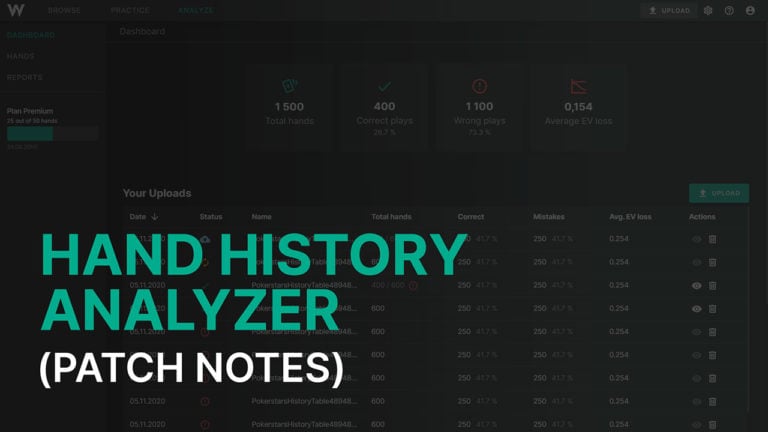 We are thrilled to announce that Hand History Analyzer is out after months of work! What is…
11/12/2020 3 min. / 1 sec.
Go to Top